Jerland Sales Offering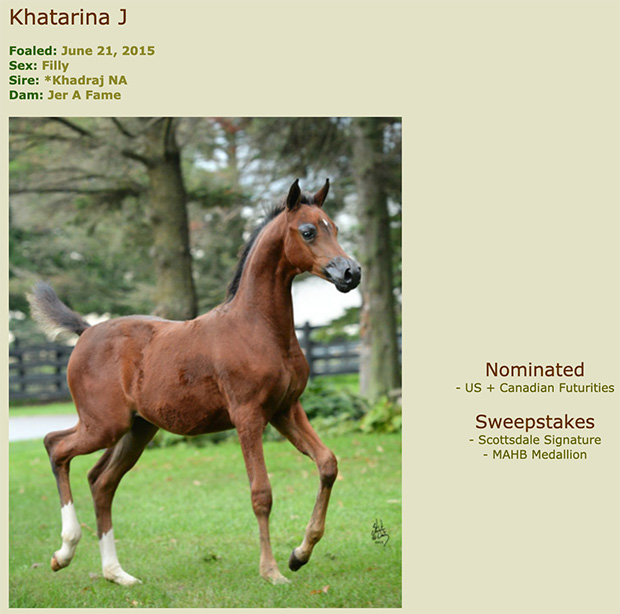 3/12/12 Chestnut Mare - The horse, the pedigree, the talent, and the genetics say it all. Sired by
National Champion Khadraj, out of National Champion Miss Giovanna. Powerful and beautiful beyond
compare, her baby brother is Regional Champion and National Champion contender, Puccini J. Full
sister is Miss America J, 2016 U.S. National Futurity Filly contender with Ron Copple. She is your everything
horse—halter, performance and broodmare extraordinaire. Trained by Liz Bentley.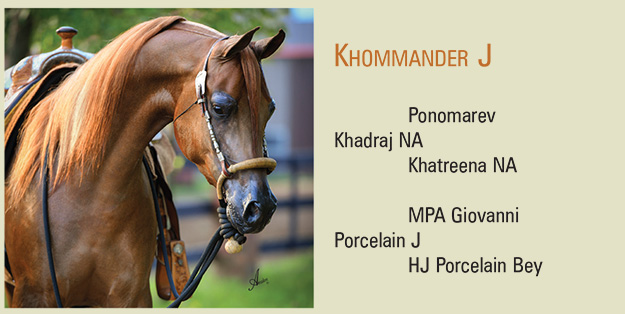 5/14/12 Chestnut Gelding - Big, strong, elegant body. Beautiful, with neck galore. An AWPA
candidate for 2016. National caliber Western Pleasure gelding. Super mind and always willing to learn.
Trained by Elizabeth Seward.

Jerland Farms also offers select mares each year to the discriminating buyer. Many are bred to some of the worlds' most elite sires. Please feel free to call and visit about candidates you are interested in.
** All horses are nominated in U.S. Sweepstakes, Scottsdale and MAHB Futurities..